Home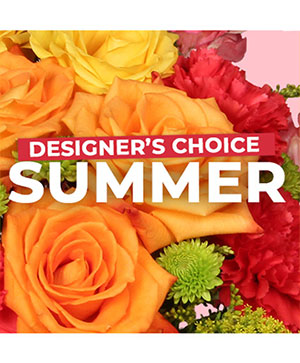 Summer Flowers
Designer's Choice
Summer is the time for fresh flowers! Bring that sunny outdoor feeling indoors with our Designer's Choice Summer Flower Arrangement. We'll create something that will have you celebrating the beauty of the brightest season of all! A colorful bouquet is exactly what you need to warm up your summer home.
More Info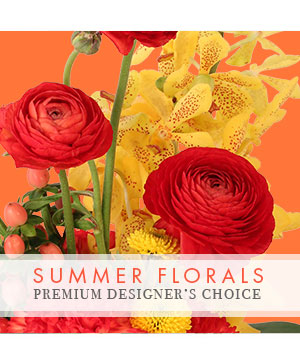 Summer Florals
Premier Designer's Choice
There is nothing better than a summer flower arrangement fashioned by our professional designers. These flowers and their astounding beauty will make any space look as elegant and classy as ever. Bring home the luxurious feeling of fresh flowers with our Premium Designer's Choice flower arrangement.
More Info
Did You Know???
This website is owned by the people that actually design your flowers...
---------------------------------------------------------------------------------
Bountiful Blooms is an Albany New York Florist serving the NY metro area with stunning flower bouquets for every occasion! Our florist shop designs all our own flowers for every order. We can create beautiful arrangements including anniversary and happy birthday flowers, get well, just because, and just about anything else! Feel free to browse our website for standard items or, if you are looking for something extra special, we can create custom flower designs based on your needs.
Albany New York flower delivery is available same or next day including some surrounding areas. We pride ourselves in prompt, professional service every time. As a floral shop, we understand that flowers are a very personal gift, and we strive to create arrangements that reflect each special occasion. We also carry a selection of floral and gift items to accompany your order. Call us today and place an order!